As the esteemed, erudite chorus of the downside constantly reminds us, Bear Claus:
Could come at any time;

Is overdue; and,

Will take away all the presents his irrationally generous counterpart has left us.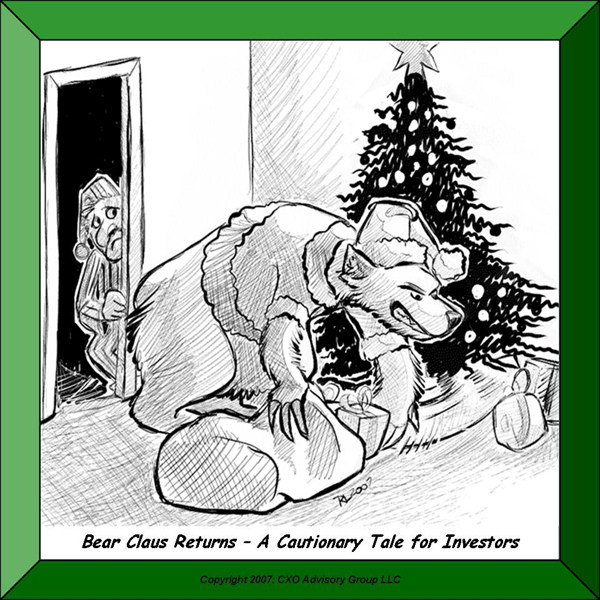 Why not subscribe to our premium content?
It costs less than a single trading commission.
Learn more here.