Thinking about stock message boards…
Anonymity, reserved almost unanimously by board participants, often brings out the worst in people. It frees their animal spirits, letting them…behave like animals, or inane humans (see the figure below). The result is not unlike political discourse.
Anonymity, and other aspects of message board remoteness, make it difficult to determine whether to trust a participant. Trust appears to grow when participants meet offline, either via email or in person.
An active message board can be a source of the range of long (pumper) and short arguments for and against a stock. Both sides can be plausible and nuanced, providing stimulus for research. Large doses of inanity, however, can make the cost of extracting useful pros and cons high.
An active message board can be a tripwire for news about or related to a stock, even from obscure sources.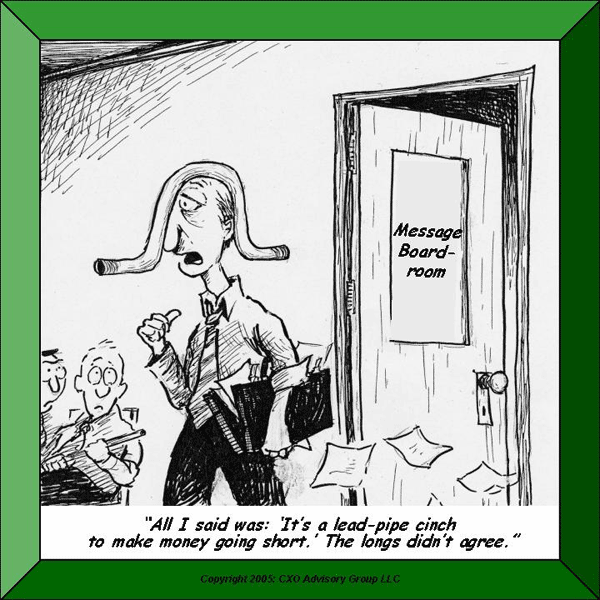 In summary, stock message boards, used with caution, have some value.