Training for the Investor/Trader Hurdles
June 14, 2006 • Posted in Cartoons, Individual Investing
Investors and traders face three hurdles on the track to success: (1) developing a workable strategy/methodology as a foundation for decision-making; (2) persistently performing the research needed to reconfirm/improve/adapt the strategy; and, (3) overcoming emotional temptations to ditch strategy and research by succumbing to fear or greed.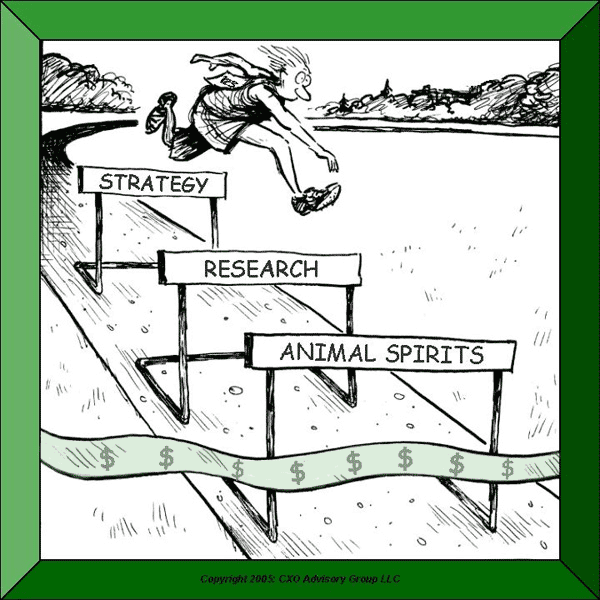 Why not subscribe to our premium content?
It costs less than a single trading commission.
Learn more here.